Edmon Colomer has served as Artistic Director and Principal Conductor of the Daejeon Philharmonic Orchestra in South Korea, the Orchestre de Picardie in France, the Orquesta Filarmónica de Málaga in Spain, the Simfònica de Balears and Simfònica del Vallès orchestras in the Països Catalans, as well as the Eastern Music Festival in the United Sates of America.
He appears on radio and television broadcasts in Europe, Australia, Japan, South Korea and North and South America. Several prizes and awards have been granted to his recordings with the Joven Orquesta Nacional de España, Orquestra Simfònica de Barcelona, English Chamber Orchestra, London Sinfonietta, Orchestre de Picardie, Choeur Radio France, Orfeó Català and BBC Symphony Chorus, released by Auvidis-Naïve, Assai, Harmonia Mundi, Calliope, Triton, Naxos, Ensayo, Virgin and Philips.
Bernstein Serenade, De Falla Atlàntida, Gerhard The Plague, Poulenc Organ Concerto, or the Concierto de Aranjuez with Paco de Lucía stand out as reference recordings. His catalogue also includes works by Balada, Beethoven, Schumann, Fauré, Ginastera, Guinjoan, Honegger, Milhaud, Weill, Nillni and Lavista.
In 1983 the Spanish Ministry of Culture entrusted him the creation of the Joven Orquesta Nacional de España (JONDE) and in 2002. Beyond his regular conducting activity Maestro Edmon Colomer holds the honorary titles of President of the Hertfordshire Chamber Orchestra in England and «Chevalier dans l'ordre des palmes académiques» awarded by the French Ministry of Culture. He has recently been appointed commissioner of the Robert Gerhard Celebration 2020-2021 (Any Gerhard) in Catalonia.
"…the exuberant Three-Cornered Hat, brilliantly conducted by Edmon Colomer
in front of the Orchestre National de l'Opéra de Paris."
René Sirvin LE FIGARO. Hommage à Picasso / Palais Garnier (13.03.92)
"Edmon Colomer came across with harrowing power".
John Allison THE TIMES / London (14.08.96)
"A wonder, only explainable thanks to Colomer cleverness…"
Emili Gené ÚLTIMA HORA / Palma de Mallorca (04.04.2011)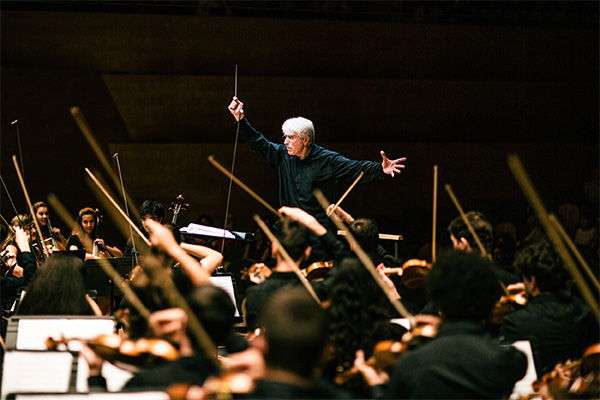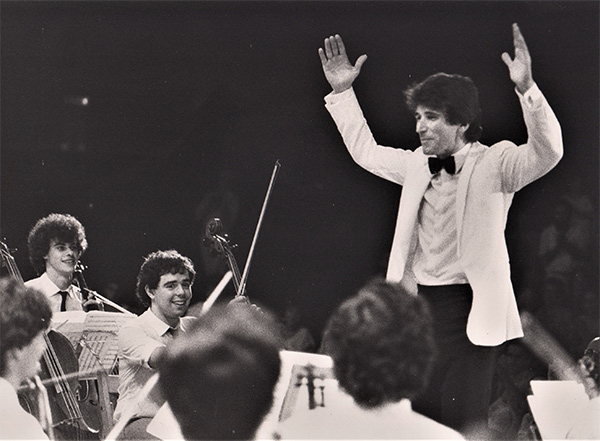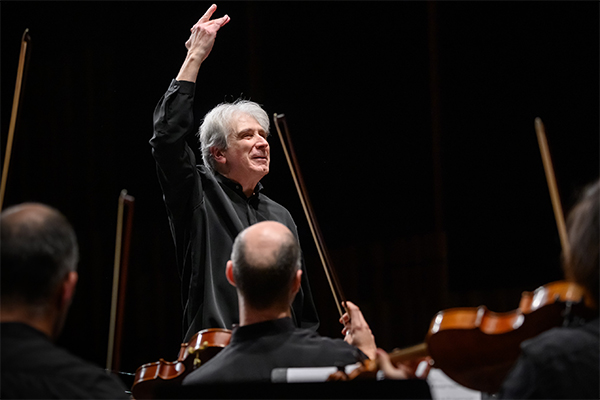 This is the breath, the spirit of men, bound together in a mysterious manner with the spirit of language; and we understand that the Greeks had the same word for breath as they had for soul (pneuma). As in language, so in music, "to phrase" means equally "to breathe"; "to phrase well" means "to breathe intelligently".